5 reasons how KitaFix can help make your job as an educator easier:
As an educator, you know your job is difficult, but incredibly important!
You have a lot of responsibility and very little support!
With KitaFix you can focus on the most important aspect: The children!
KitaFix helps you to simplify your everyday life and work!
With KitaFix you can spend more time with the children!
Projects, Worksheets, Coloring books
What is the idea behind KitaFix?
"What did you like most about your time in kindergarten?"
I asked my preschoolers this question on the day of their farewell. The most beautiful answer followed promptly:
" You had time for me!"
These are words that touch me as an educator and also make me think a little.
Thoughtful for the simple reason that the direct work on the child is becoming less and less in terms of time. In addition to the demands of being a motivator, toilet trainer, nutritionist, comforter, first aider, shoehorn, diaper changer, nose wiper, songstress, fitness trainer, parent coach, and much more, there is an increasing amount of bureaucratic work to be done.
More and more time is taken up by observing behavior, analyzing according to pedagogical principles, creating long-term educational plans, planning and preparing activities as well as pedagogical measures, documenting measures, creating development reports, creating portfolios, planning pedagogical work, and so on. More and more attention must be paid to these tasks in order to carry them out professionally. Precious time that is lost to direct work with the children.
Especially when it comes to project planning, there is often not enough time in the facility to think about, plan or prepare in peace and quiet. This so-called "preparation time", which should actually take place in the facilities, is then not infrequently shifted to home. Who hasn't spent hours looking through books, templates or the Internet for ideas and suggestions in framework plans, worksheets, coloring books and project folders, only to pull out last year's old plan again?
This was the deciding factor for me to start thinking about how to make planning work easier in an educational setting. I decided to create framework plans, worksheets, coloring books and project folders.
The result: KitaFix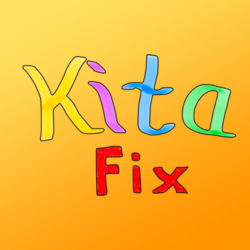 Children take great pleasure in solving tasks set for them with the pencil. With its age-appropriate tasks, this workbook offers children from the age of 4 the opportunity to deal with a wide variety of work instructions. The worksheets encourage children to recognize connections, train logical thinking and promote concentration. By working with a pencil, eye-hand coordination and fine motor skills are trained.
There are matching coloring books for all workbooks!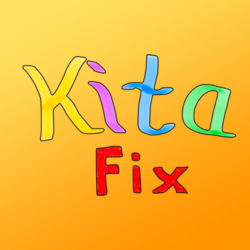 With 111 motifs each matching the theme, KitaFix offers coloring books to complement frameworks and worksheets.
There are matching workbooks for all coloring books!